Terms and Conditions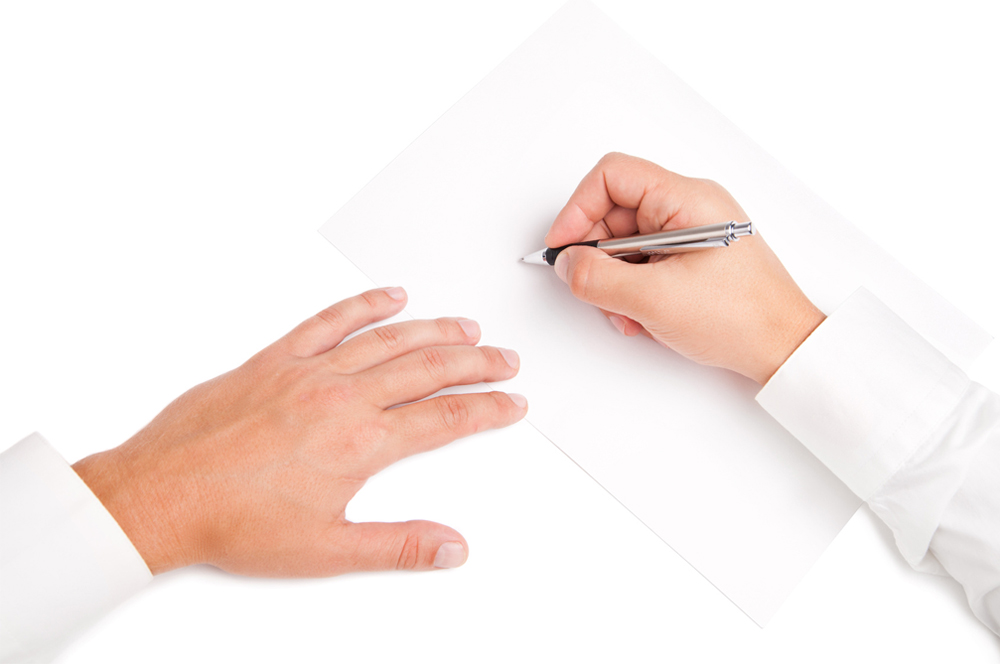 DEFINITION: A contract under which the provider of Internet hosting services, web hosts or hosts the web site or client site allocating a space on any of our servers in exchange for remuneration. The company providing the hosting service called HechoenSonora.com income customer hardware and proprietary software for different services such as hosting, manage, maintain and update the website of the client for time determined by the type of plan and pay period in exchange for a price.

CONTRACTING PARTIES: Provider of services called HechoenSonora.com and client, which for purposes related to this contract must fill out the order form and / or contracting with all the data requested and are required from the website of the provider HechoenSonora.com with services exclusively the following urls (www.madeinsonora.com, www.HechoenSonora.com.mx, www.HechoenSonora.com.mx, www.HechoenSonora.info, www.HechoenSonora.org, www. HechoenSonora.net, www.HechoenSonora.ws) and with which HechoenSonora.com establish a business through this contract.

The client does know, understand and accept freely, following reports of the characteristics of each service, this contract. The contractor will, in all cases, the recipient of the service provided by HechoenSonora.com, both for their own use or for resale if the contracted service allows it.

Both sides, HechoenSonora.com and client, are interested in executing this contract accepting the terms and conditions set forth in the following:

TERMS

FIRST: The client agrees to contract with HechoenSonora.com Web Hosting service, in the form that stated in the second clause of this contract which will allow you to have a place in MEXICO DATTA servers. This server can be accesed or visited by users of the Internet.

SECOND: The hosting services will be provided in one of the following ways, according to what is stated on the back of this document.

THIRD: No responsibility will have HechoenSonora.com, that your domain name has already been taken by another company or person in any of the regulatory bodies of domain names, the client should note the new domain to be registered.

FOURTH: HechoenSonora.com not be liable to the following events.

Power outages, caused by power companies. Errors ISP, routes and areas falls through access, connection failures by the ISP, Earthquakes, which impede the optimal or full service. Fire in our office, data center, outside our responsability. Failure of national or international links provided by Internet providers. Failures due to misuse of sites hosting accounts related to phishing, spam, phishing, hacking to pages with free scripts, CMS content management and programming php, cgi, perl low quality websites.

HechoenSonora.com, forces its customers for security to have a backup of all information maintained on our servers, backup service from us must be contracted through a support ticket to: mailto:gabriel@hechoensonora.com (to provide pricing information and plans), however HechoenSonora.com offers this service at no cost and without liability for loss of data. So also is the responsibility of the customer to manage your hosting account or dedicated server and reseller.

FIFTH: HechoenSonora.com, agrees to any event other than those detailed in Article Fourth, to provide optimal service, and stable, and within 72 hours to solve problems or setbacks that are our responsibility and / or safety.

SIXTH: HechoenSonora.com shall have no liability for the content of the information that the customer places or causes reside in the server site HechoenSonora.com, used under this contract. Nevertheless, HechoenSonora.com may terminate this contract at any time, if in its opinion the information given on your server, its against the law, morality or decency or affects another person.

SEVENTH: The commercial terms of this agreement may be modified by DATTA MEXICO, upon notification to the customer with an advance of at least 30 days before the effective date of the new conditions, the effect of customer email or letter is used.

The Client should not accept these new market conditions of this contract may put an end to it, stating your intention to do so to HechoenSonora.com, before the entry into force of the new conditions, at no cost to him, otherwise these deemed accepted by the customer.

EIGHT: THE CLIENT hires Web Hosting service and undertakes to pay HechoenSonora.com Monthly, Quarterly, Semi-annual or annual, depending on the method of payment chosen by the customer and the rate fixed for each plan for the type of service contract before the 30th of the month invoiced. HechoenSonora.com, under no circumstances makes prepayments returns contracting services.

HechoenSonora.com takes no refunds for cancellations or refunds of web hosting services, domain registration, no refunds of the total paid for the modalities, Monthly, Quarterly, Semi-annual or annual, as applicable, and service. Since all recruitment costs generates Administration, Support and Telephone support. MEXICO DATTA grant credit ratings cancellations web hosting, subscriber user: domain registration, purchase of SSL, Design Templates and Search Engine Submission certificates. So also issue refunds for any reason in domain registration, because once activated with any national or international registrant is not possible to remove the domain or make changes to the name.

NINTH: HechoenSonora.com bill the customer the contracted service, Monthly, Quarterly, Semi-Annual or Annual periods, depending on the method of payment chosen by the customer Prepaid. If delay or simple delay in the payment of the contracted service HechoenSonora.com suspend the service. The replacement service will be made once all outstanding fees are paid and payable by the client.

TENTH: This contract will last indefinitely and either party may terminate expressing their wish to do so through a written dispatched to the address of the other, with an advance of at least 30 days from the date of communication you want to terminate.

Nevertheless HechoenSonora.com not make refunds to customers who had paid in advance for periods longer than one month and who wish to terminate the contract in advance of the end of the periods canceled.

ELEVENTH: HechoenSonora.com provides that payments of any of our services, monthly, semi-annual and quarterly must be paid by OBLIGATION.

TWELFTH: This contract has an indefinite term and shall be renewed once the period ended prepaid. For cancellations and / or changes in plans lower price than currently employed, the client is obliged to notify HechoenSonora.com with a minimum of 15 days prior to the expiry of the contracted service and if not to apply a penalty of 800.00 pesos, in order to release account or domain hosting.

THIRTEEN: For hiring mode domains free of any type and country, HechoenSonora.com legally own and transfer of domain ownership will cost no more than 5 times the original cost to the registrant that was acquired, the client will use the domain to suit their interests indefinitely as long as you cover the costs stipulated by HechoenSonora.com in annual payments for maintenance or renewal of domains, this clause overrides the policies and procedures of any third party or any other company registrant.

FOURTEENTH: HechoenSonora.com entitled Denial of Service We reserve the right to refuse or cancel service at our sole discretion. If any term or condition are not fully followed will result in immediate account termination.

FIFTEEN: HechoenSonora.com reserves the right to suspend or remove at any time without notice and without any kind of right to refund the entire site, dedicated or reseller account containing, store server. promote or distribute material that violates copyright laws or try to make any kind of phishing web sites or sent by mass or no mass emails and / or is involved in any illegal activity.

The Contractor agrees to indemnify and deliver us from any liability for damage claims resulting from the use of our services by the contractor or third party related to the same files such as Mp3, pirated software, pirated files and / or hackers; Robots for IRC, eggdrop, trojans, backdoors; Warez sites and other illegal content. So too will be suspended hosting accounts or resellers that use excessive resources such as CPU, memory, temporary space for misuse, poor programming scripts that use the MySQL server massively or any other process which directly or indirectly the performance of the server where it is hosted. Thus also a financial penalty of $ 2,000.00 MX pesos to misuse the concept of service and account inquiry involved in any of the above events would apply.

SIXTEEN: HechoenSonora.com reserves the right to make changes to server configurations, software, scripts, and technologies supported any program and / or software in the current service. The above changes may sometimes be executed automatically by remote updates of servers and / or third party software that uses HechoenSonora.com. This clause overrides any civil or criminal action alleged against the company since HechoenSonora.com, is not the owner or author of any service included in the SOFTWARE.

SEVENTEEN: Any dispute under this contract and / or agreement to terms, conditions of contract, arising will be resolved by individuals without any criminal or civil action against HechoenSonora.com.

EIGHTEEN: The use of dedicated servers is the sole responsibility of the client in all matters relating to: content, operation, special settings and / or change of software, data, website content, and any type of practice that is not mentioned herein explicitly or not explicit.

NINETEEN: Purchasing the dedicated, reseller or shared hosting, the customer accepts civil, criminal and commercial responsibility for the use and operation thereof. HechoenSonora.com disclaims any civil, criminal and commercial responsibility for the practices exercised with dedicated servers, shared hosting and reseller accounts.

TWENTY: HechoenSonora.com does not train in the use and management of dedicated servers, the service offered is unmanaged type (unmanaged) subject the client has hired additional management services offered on our website.

TWENTY FIRST: It is the responsibility of HechoenSonora.com, installation and initial configuration of dedicated server, shared and reseller hosting, not changes or modifications to settings once the client has accessed for the first time the dedicated server.

TWENTY-SECOND: HechoenSonora.com reserves the right to terminate, suspend or terminate service dedicated, reseller or shared hosting, any customer who violates any of the Acceptable Use Policy and / or Terms of Service, mentioned above without prior notice and also not be entitled to any refund for any payment made to HechoenSonora.com.

TWENTY-THREE: HechoenSonora.com does not provide support, personal assistance or by telephone to customers or resellers clients stored on dedicated servers.